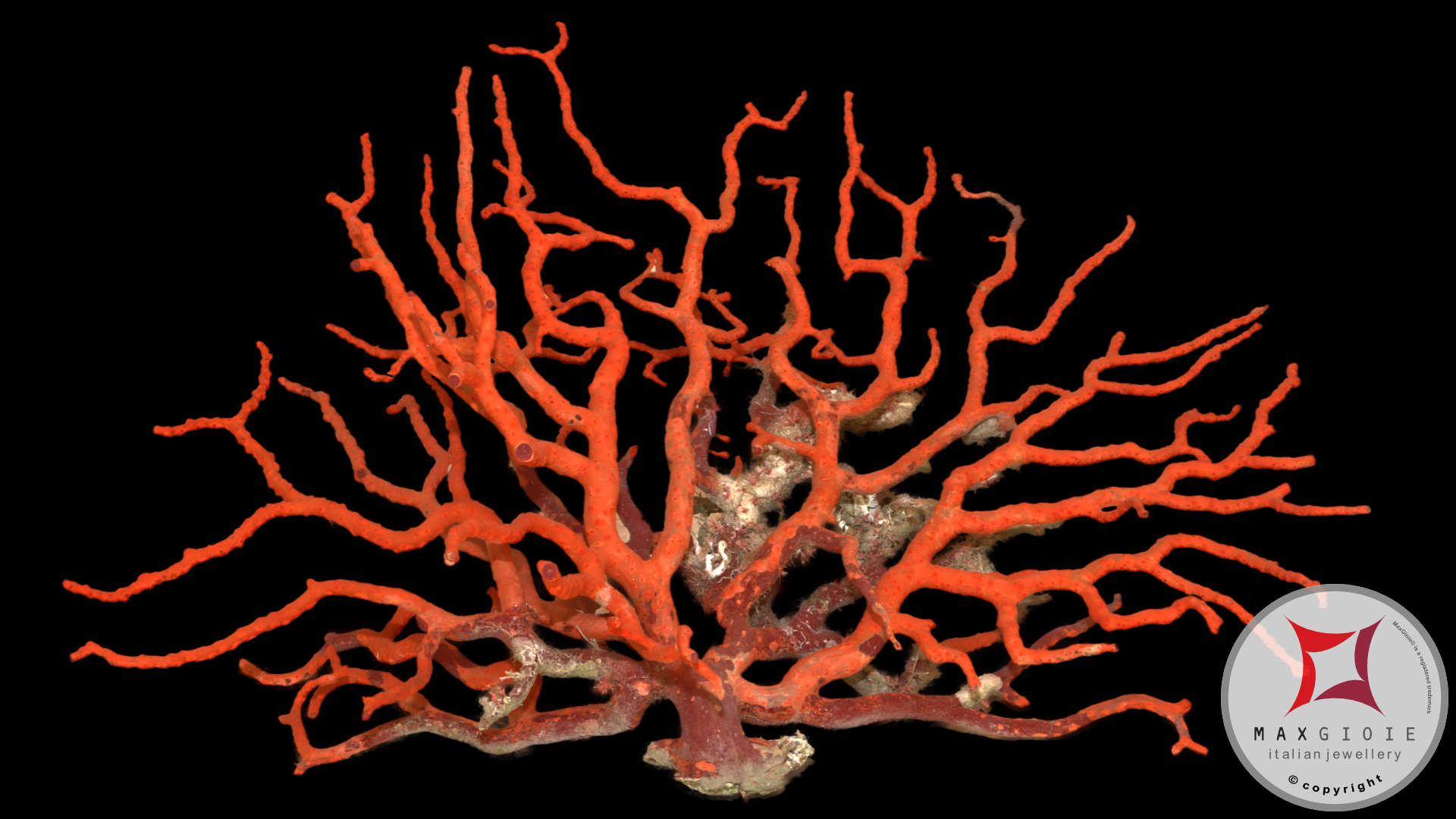 The Coral
A wonder of nature shaped by man to create unique works of inestimable value supplied to the female beauty as a jewel, and as an art form through incisions and combinations of materials. From the poet Publius Ovidius Naso, between history and mythology, it is said that the coral has its origin in petrification of the look of the Gorgons when Medusa was beheaded by Perseus.
The origin of the coral word comes from the greek koraillon which means hard limestone skeleton typical of the coral animal. In nature there are many varieties with different shapes influenced by changing conditions in which it is forced to form. The shape of coral is affected by the variable marine currents where the water is calm, coral takes a harmonic form and similar to tree, while in rough water assumes a collection form in order to survive in adverse conditions.
Coral is composed of many small ciliated larvae drifting in the currents, which attach themselves to stones, which by budding give origin to a branched colony. The chemical composition of the coral is made for 90% of calcium carbonate.
The Color of the Coral
For excellence in the red is the main color tone that is known and commonly is associated with the coral. In jewellery you can find other beautiful colors from pink to little known white coral.
The Value of the Coral
The coral is not never depreciates, the value over time is likely to increase inexorably. The price increases exponentially depending on the variety of coral and diameter. Borderline cases for quality may be the world's unique pieces of inestimable value.
Coral Quality
PURE Near perfection la perfezione, almost no impurities. Products in this category represent unique pieces in the world.
EXTRA FIRST CHOICE Without appreciable imperfections, possible presence of superficial microsolches due to the harmonic accumulation of the layers of natural coral.
FIRST CHOICE Without appreciable imperfections, rare superficial microsolches due to the harmonic accumulation of the layers of natural coral.
INTERMEDIATE First/Second choice - imperfections are visible - presence of surface micro-pores.
SECOND CHOICE Imperfections are visible - more marked presence of surface microporosity.
Navigator More Info
Complete and definitive guide on understanding the variables that influence the Price of Coral.
Read more about Coral Trade, sustainable development and CITES regulations.
Read more about Coral Certification also through sophisticated techniques such as DNA research.