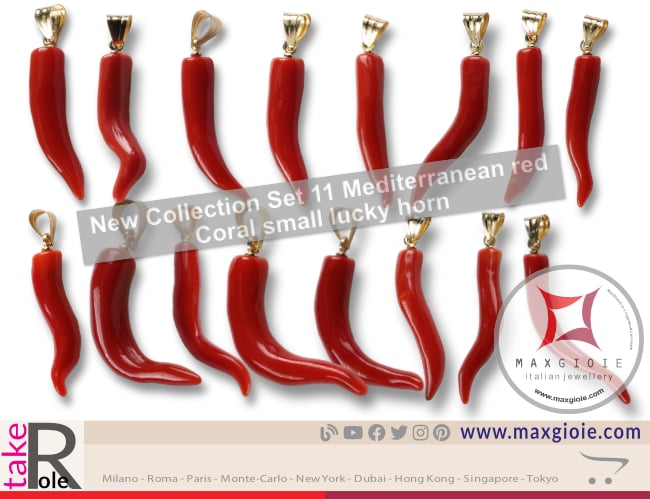 New Collection Set11 Mediterranean red Coral small lucky horn neapolitan design in Gold 18K
Since 2009 Artisan Jewelry between Coral and Precious. There are many news, follow us!
Coral is a splendid reality in Torre del Greco where MaxGioe has been the leader in online sales for more than 10 years. MaxGioie selects the most beautiful horns, the advertisements are accompanied by photographs and videos, allowing them to appreciate their characteristics of craftsmanship and uniqueness.